Colloca Estate Winery & Lake Effect Vineyard
Harvest Weekend Starts with Wine Wednesday, October 2nd
Fun. Food. Wine. Repeat.
Celebrate the bounty of Harvest with us at Colloca Estate Winery starting on Wednesday, October 2nd with Wine Wednesday — Half Priced Glasses of wine at our outdoor Wine Bar. Music starts at 7:00 on The Lake Effect Stage. The fun continues through Thursday when Chef Emil and Winemaker Zane Katsikis will host a Winemaker's Harvest Dinner showcasing gastronomical delights and never before released 2018 vintage wines from Lake Effect Vineyard®. Then Friday Night Live will feature more great music. Saturday morning starts the harvest in the Lake Effect Vineyard®. And, rounding out the weekend comes Sunday / Funday with music starting at 4:00 p.m.
On Saturday, try your hand at grape picking, take an Estate tour, taste our new releases, meet our winemaker and learn about the winemaking process, enjoy delicious food, and dance to great music all day long.
Admission is FREE and the the fun begins at 9 am Saturday, October 5th in the vineyard where the public is invited to join our neighbors, friends and family in hand-picking our Lake Effect Vineyard® grapes. At noon, those who picked will enjoy a complimentary brunch accompanied by Colloca Wines as a thank you for taking part in this year's harvest.

Wine tastings and food will be offered for offered for sale all afternoon, with the Tasting Room open from 11 am to 6 pm, and the WINE BAR and Wood Fired Kitchen open until midnight.
Tour. Estate Tours beginning in the vineyard, and continuing through the property, guests will get a behind-the-scenes look at the 103-acre waterfront Estate and learn about the Lake Effect difference and the winemaking process from from our knowledgeable team. The tour will begin promptly at 4:00 pm where tastings of Colloca wines will be conducted both in the vineyard and along the Estate's 900 feet of pristine waterfront. Tours are $15 and reservations are required and available by calling the winery at 315-947-2069 or purchasing tickets in the Tasting Room.

FOOD & WINE
Our Food and Wine tent will be set up outside offering all of our wines including our Double Gold Award-Winning Rieslings and 10 other Award-Winning Wines and Cider by the glass and this delicious Harvest Festival Food Menu.
Here's What's On the Menu:

Lobster Bisque - $10
Harvest Salad of Beets Apples and Goat Cheese - $8

Kebabs with Lettuce, Tomato, & Tzatziki - $9
~Chicken marinated in Colloca Chardonnay
~Beef Tenderloin marinated in Colloca Cabernet Sauvignon
~Lamb marinated in Colloca Shiraz

Paella Valencia - $12
~Authentic Spanish paella with Bomba rice, chicken, chorizo sausage, littleneck clams, and shrimp

MUSIC
Dance. We have 2 great bands playing LIVE MUSIC all day long for your entertainment. The Harvest is a magical time of year with all of the sights, sounds, and smells of the bounty that we are blessed to enjoy. Join us for a fun filled day to remember at Colloca Estate Winery, 2019 New York Riesling Winery of the Year. #DestinationFairHaven
2019 Fair Haven BAYFEST® - Paella on the BAY-A!
END OF SUMMER BASH THIS SATURDAY, SEPTEMBER 21st!
FREE ADMISSION & FREE PARKING!!!
On Sat. Sept. 21, join us for our End of Summer Bash and please allow us to say THANK YOU!
Autumn is here as of September 23rd, the Autumnal Equinox and the first day of Fall in the Northern Hemisphere. That's when the sun crosses the "celestial equator". That means the sun is directly over the equator at noon and the amount of daylight and night-time hours are exactly the same. From then on, the nights get progressively longer until the Winter Solstice in December, when the sun begins its march back north and the days start to get longer.
But that doesn't mean that the fun doesn't continue at Colloca Estate Winery. As we wind down our Summer Music Series we want to say THANK YOU to all of our incredible patrons by hosting an END OF SUMMER BASH. Back by popular demand, we have the incredible AC/DC Tribute Band, Bonfire, in to Fair Haven on the Lake Effect Vineyard Stage for one of our last big parties of the season.
FREE ADMISSION, NO COVER, FREE PARKING - JUST a huge THANK YOU to all who love LIVE MUSIC as much as we do!
Winemaker's Harvest Dinner Pairs Seven Courses with Premier 2018 Barrel Tastings
(Wines Never Before Poured or Tasted by the Public to Kick Off Our 2019 Harvest Weekend)
Kicking off our Harvest Weekend this year will be a special Harvest Wine Pairing Dinner on Thursday, October 3rd. Cocktails and hors d'oeuvres will be served at 6:00 and the dinner starts at 7:00.
Executive Chef, Emil Nymander has created an incredible special menu including Corn Clam Chowder, Special Spinach Salad, Wild Mushroom Risotto, Whiskey Glazed Salmon, Surf and Turf, and Caramel Mocha Crème Brûlèe. And, to top off these fresh gastronomical preparations, each is paired with barrel tastings of our latest wines, never before poured or tasted by the public from the 2019 Riesling Winery of the year. Tastings will include the wines that helped make us the 2019 New York State Riesling Winery of the year and will inlcude the 2017 Colloca95 points,
A limited number of tickets are available on a first come, first served basis and are on sale now in the Tasting Room or in the on-line wine shoppe.
Chef Emil Hosts Holiday Cooking Classes Starting in October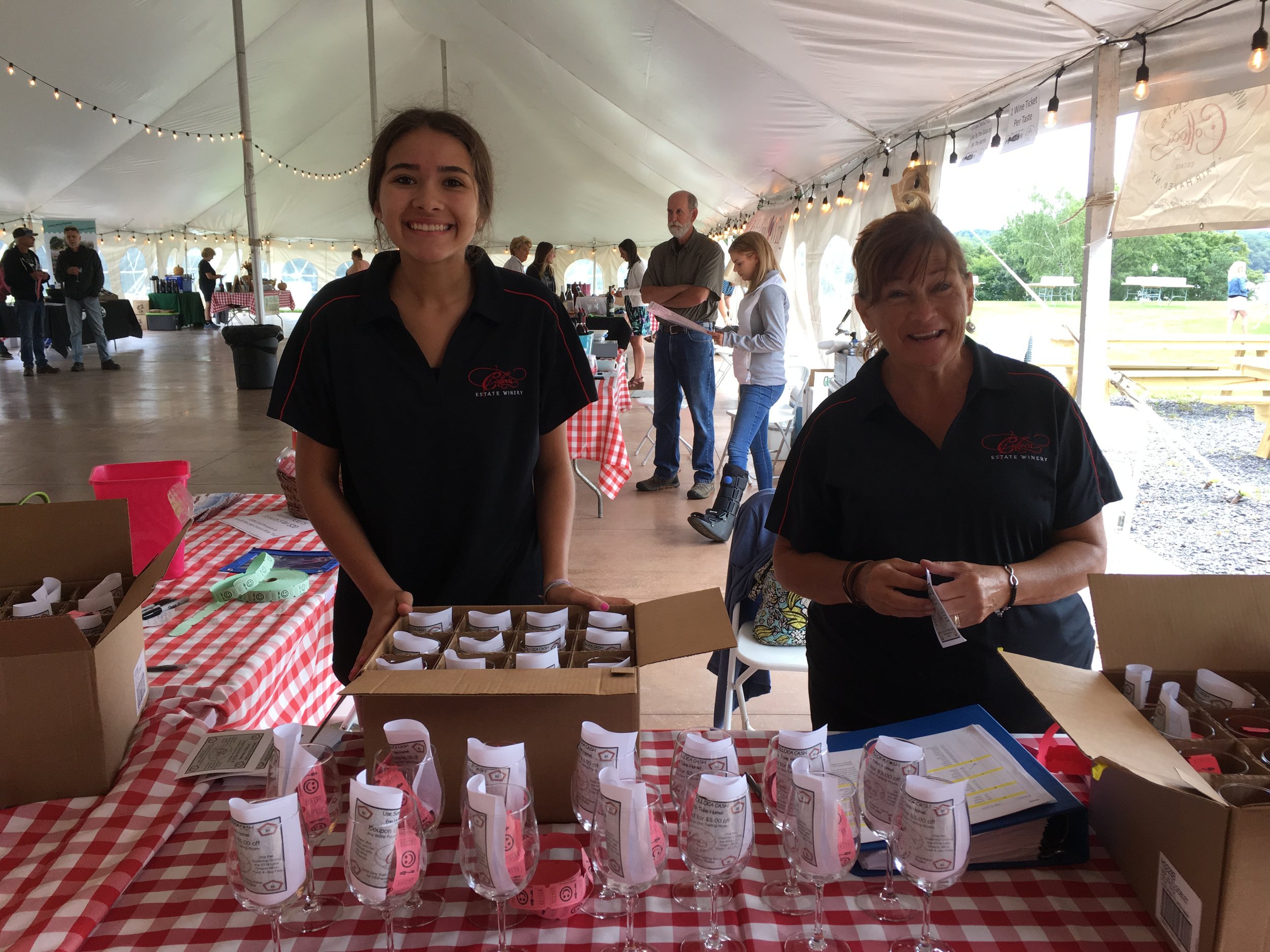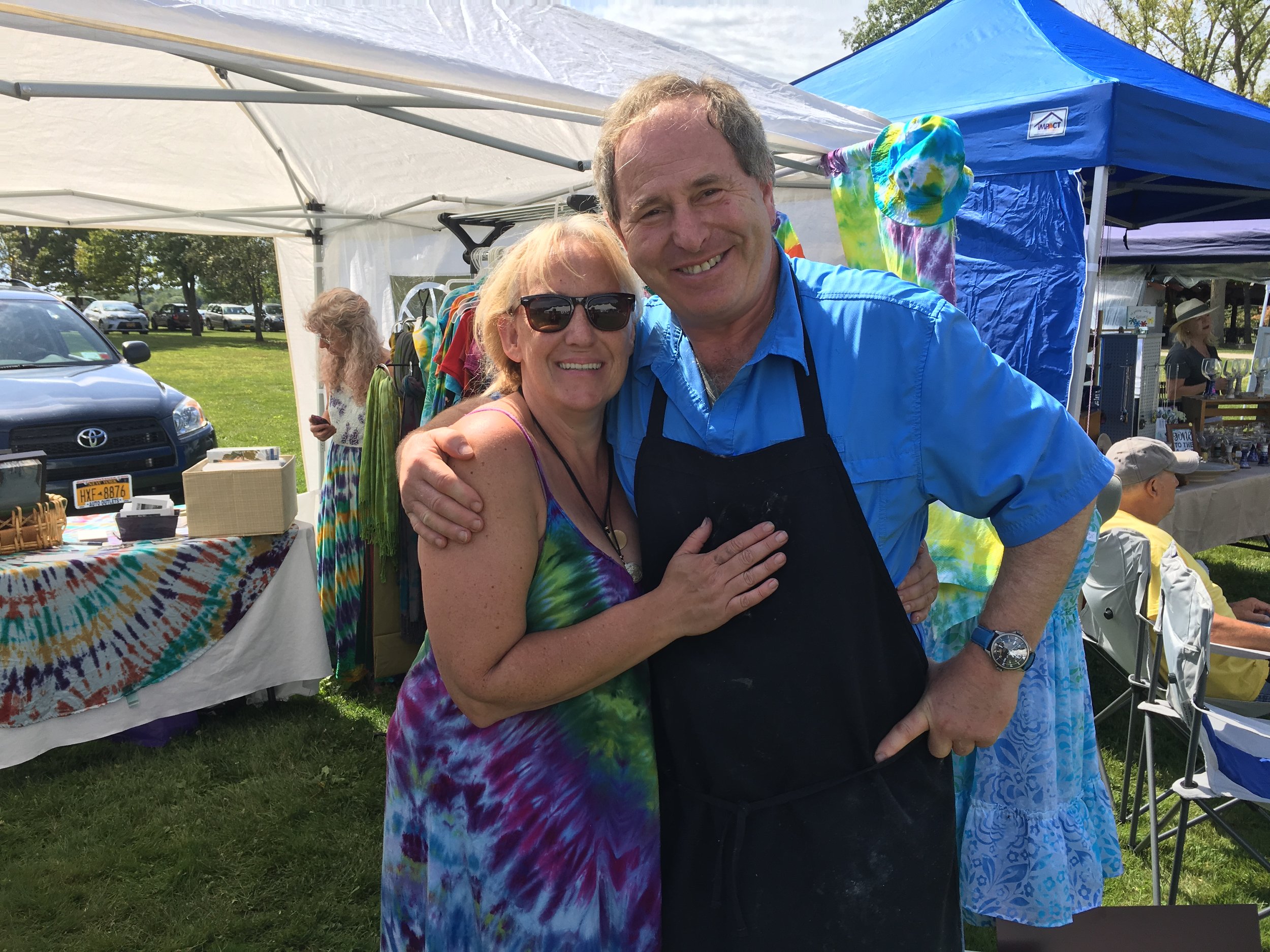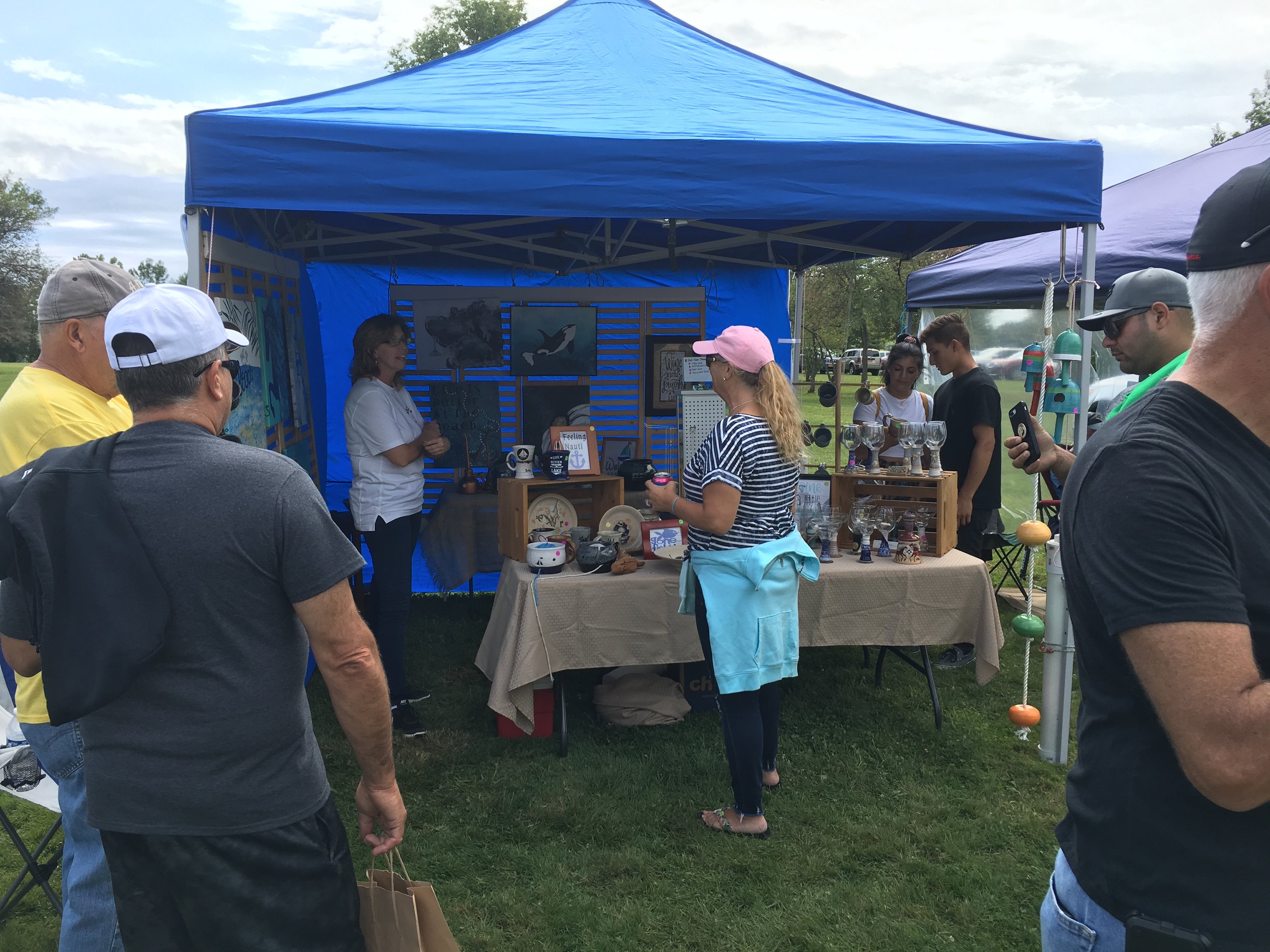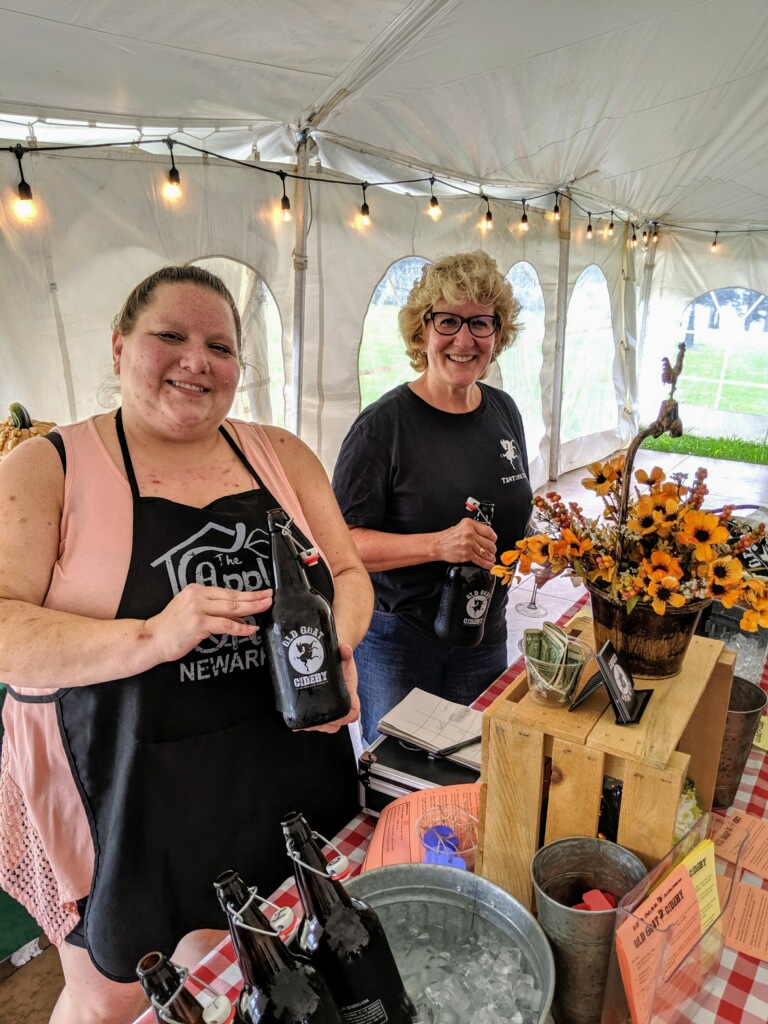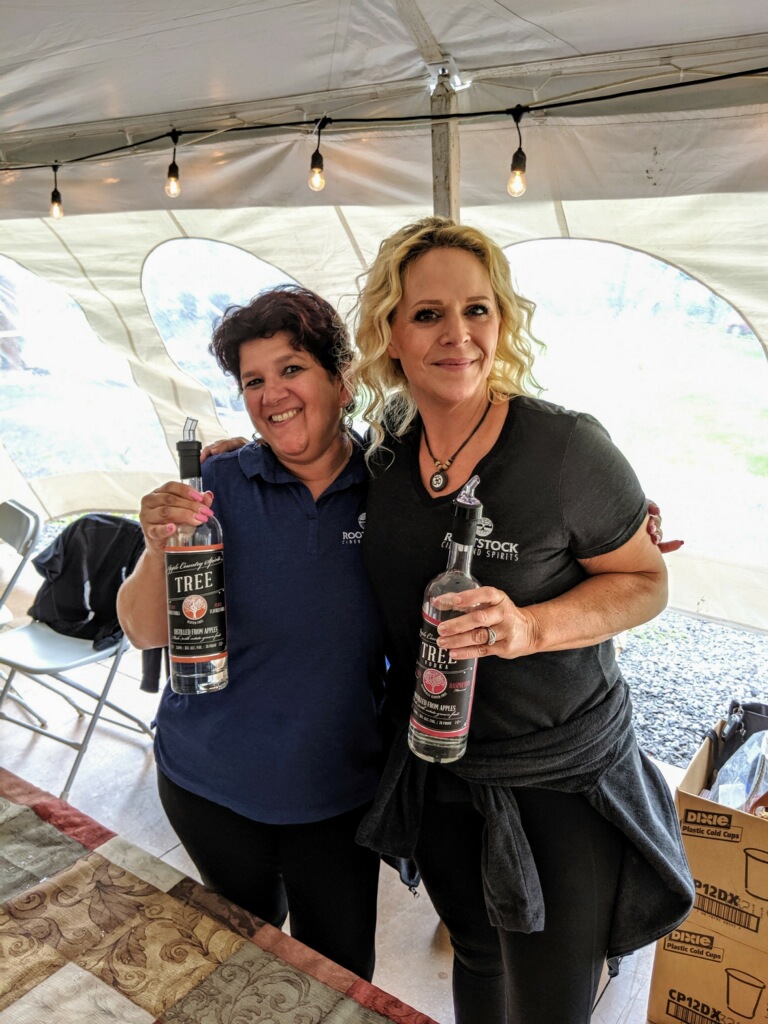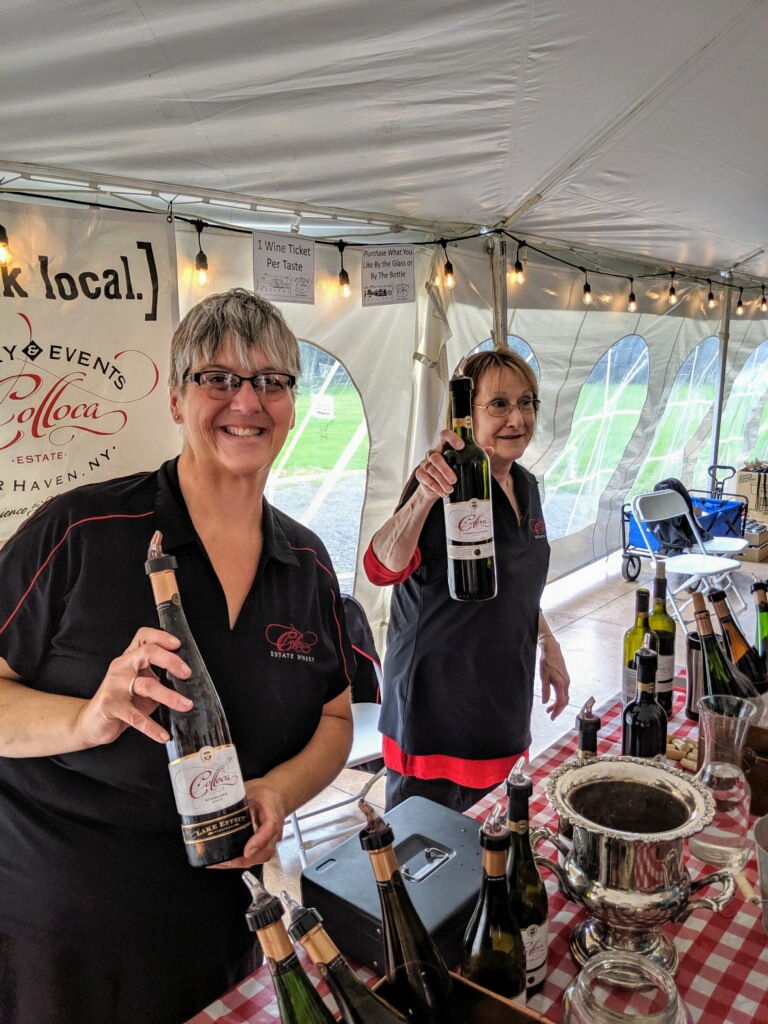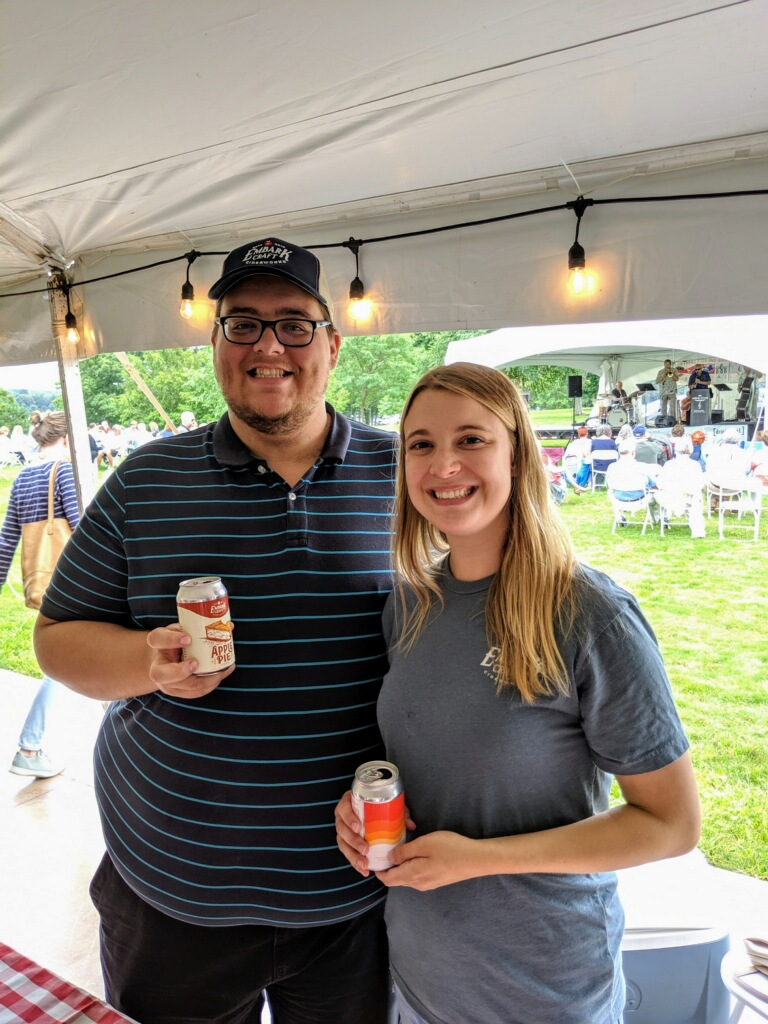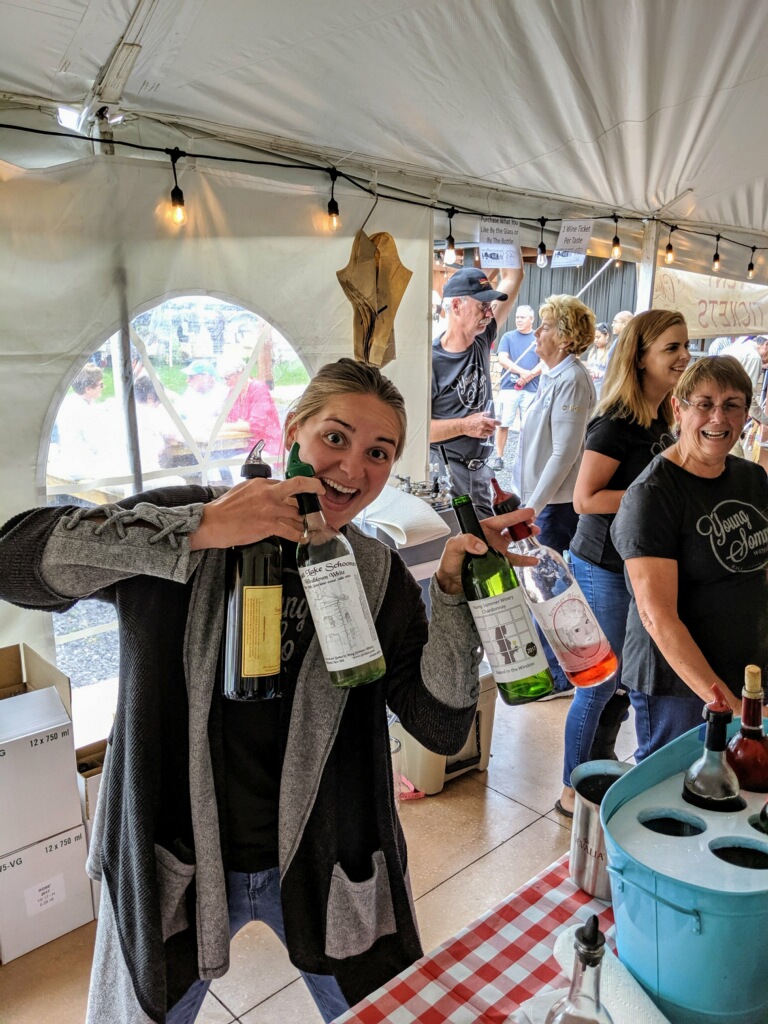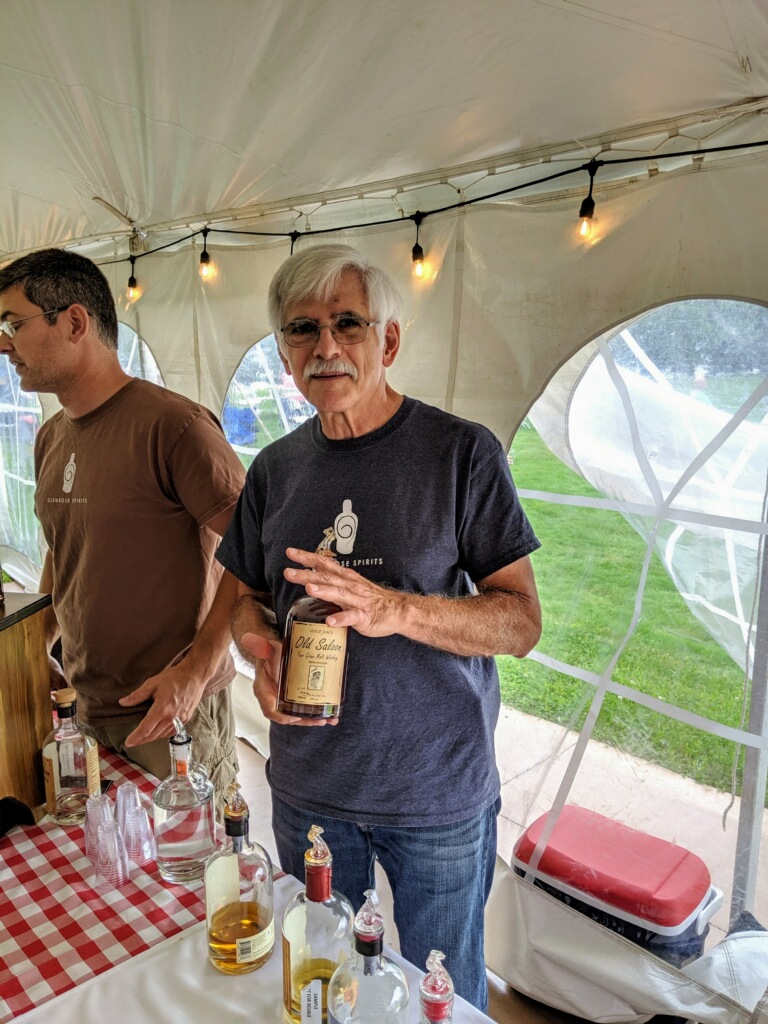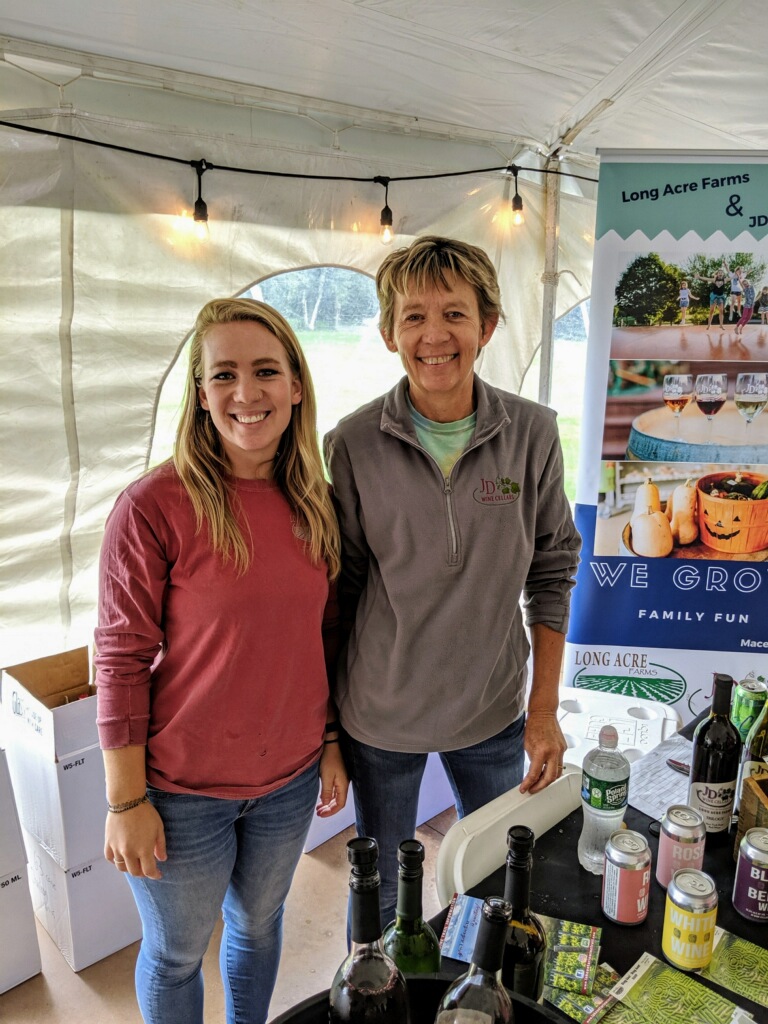 The Winemaker is Here! Zane Katsikis preparing the 2018 Wines for The Lake Effect Vineyard
Meet our new winemaker, Zane Katsikis who is leading our team in making 100% of our wine on site this year from Grapes in the Lake Effect Vineyard®. Zane grew up in Ithaca and studied at Cornell before moving on to more extensive graduate study in enology and viticulture in Burgundy and Bordeaux. He has made wine around the world for well known producers for decades.
We are very fortunate that he was available after finishing vintage in Bordeaux, we flew him in from Paris to stay with us in Fair Haven through vintage.
Here Zane is sampling our pinot noir just coming out of the press that will be our Lake Effect Vineyard Melia Eris Rose'.
If you see Zane around please introduce yourself.... he's a great guy. Cheers!
Some Good News from COLLOCA ESTATE WINERY!
Autumn Hours for Colloca Estate Winery
The Tasting room will be Open Daily, 11:00 a.m. to 6:00 p.m. Through December 31st
Wine Bar & Wood Fired Kitchen Open Through September 30th:
Wednesday – Friday

Wood Fired Kitchen, 4:00 to 9:00 p.m.

Wine Bar, 4:00 to Close

Saturday & Sunday

Wood Fired Kitchen, Noon to 9:00 p.m.

Wine Bar, Noon to Close

Closed Monday & Tuesday & Late Night Pizza Not Available
Wine Bar & Wood Fired Kitchen Open Through October 27th :
Fridays

Wood Fired Kitchen, 4:00 to 9:00 p.m.

Wine Bar, 4:00 to Close

Saturdays & Sundays

Wood Fired Kitchen, Noon to 9:00 p.m.

Wine Bar, Noon to Close
One of New York State's Best Finger Lakes Wineries Is Not in the Finger Lakes