Colloca Estate Winery & Lake Effect Vineyard
Fair Haven Chamber of Commerce Halloween Ball with the Billionaires
Enjoy a hauntingly good time at Fair Haven Chamber of Commerce's Halloween Ball being held at Colloca Estate Winery on Friday, October 25.Dress up in your favorite outfit as we will be having a Costume Contest and The Billionaires will be playing music to dance to all night long.Admission is FREE and we look forward to seeing you there!
Book Your Holiday Party or Private Dinner in the Tasting Room
If you are looking for the perfect place to throw your Office Holiday Party or host a special event, consider our Tasting Room. We specialize in events and can customize a menu and party to your desires and budget. Whether it be a cocktail party with passed Hors d'oeuvres, a party featuring appetizers and a meal, a 4 course sit-down wine pairing dinner tailored to your taste, or even a party with pizza, wings, and salad, we've got you covered. Just give us a call to tell us about your vision and get your date reserved and we will take care of the rest. Call the Colloca Tasting Room for inquires today at 315-947-2069.
Sing Along with Santa Holiday Open House
2019 Fair Haven BAYFEST® - Paella on the BAY-A!
Chef Emil Cooking Classes Begin This Week
Just 4 Spots Available for Thursday Class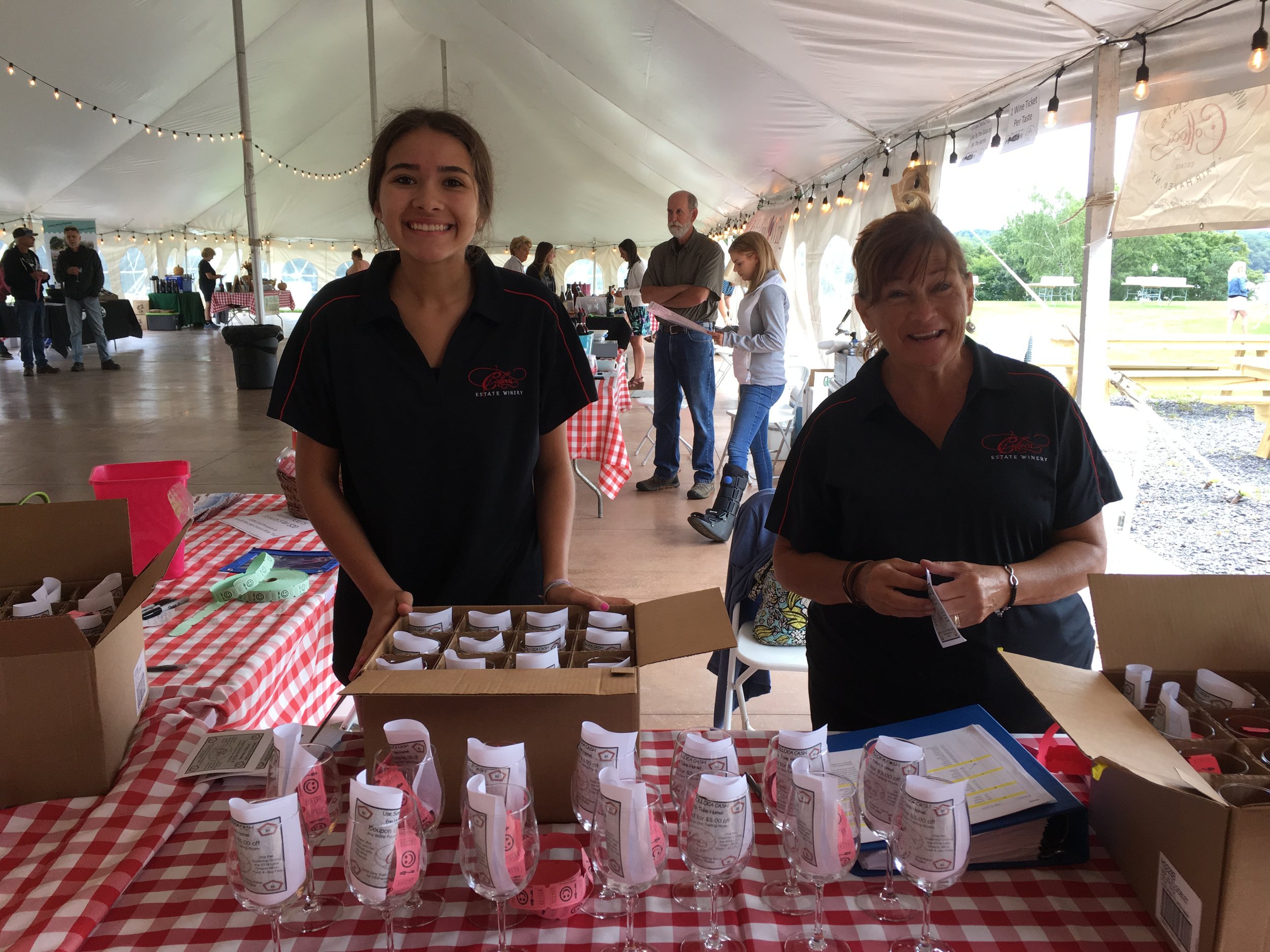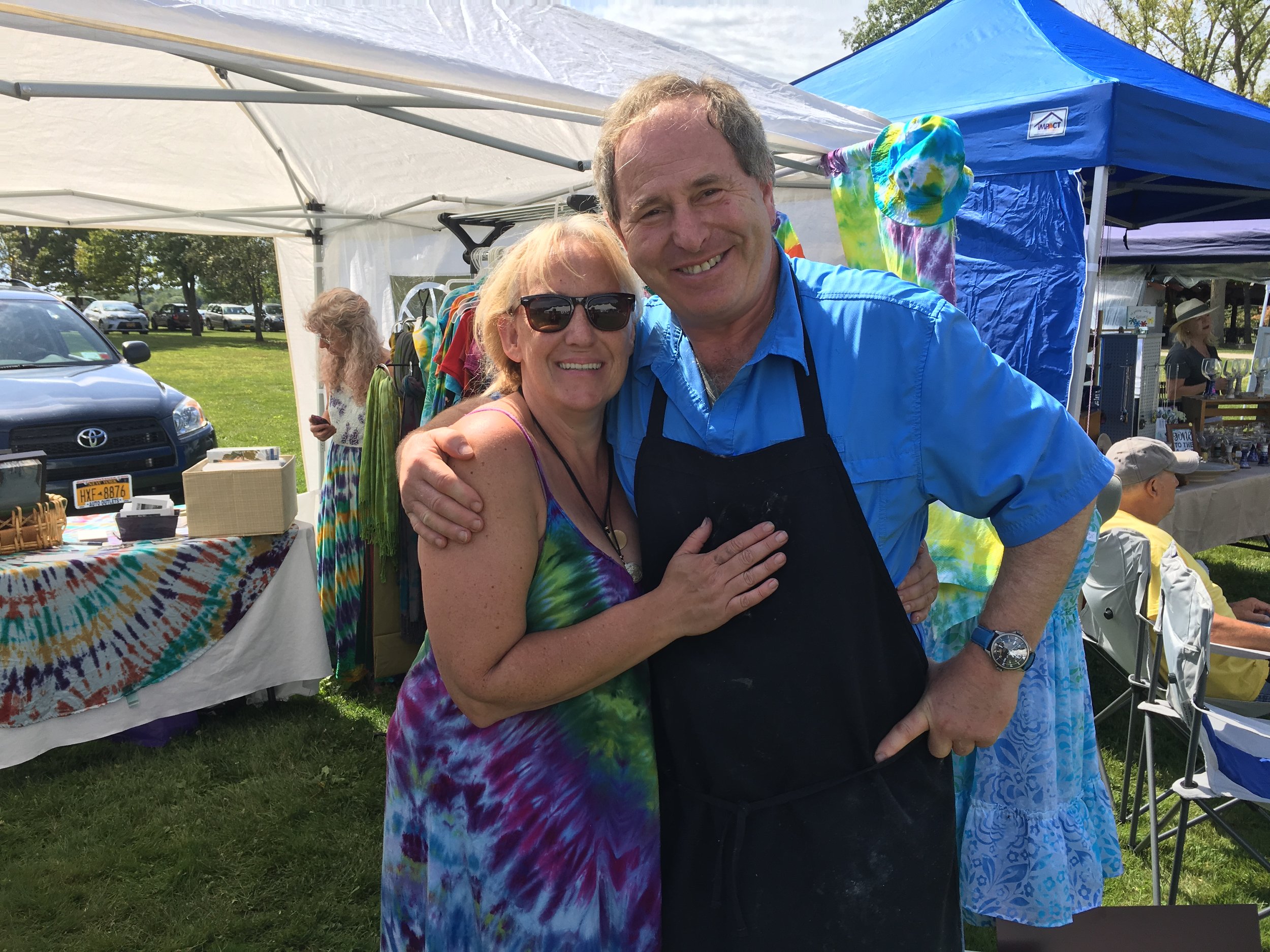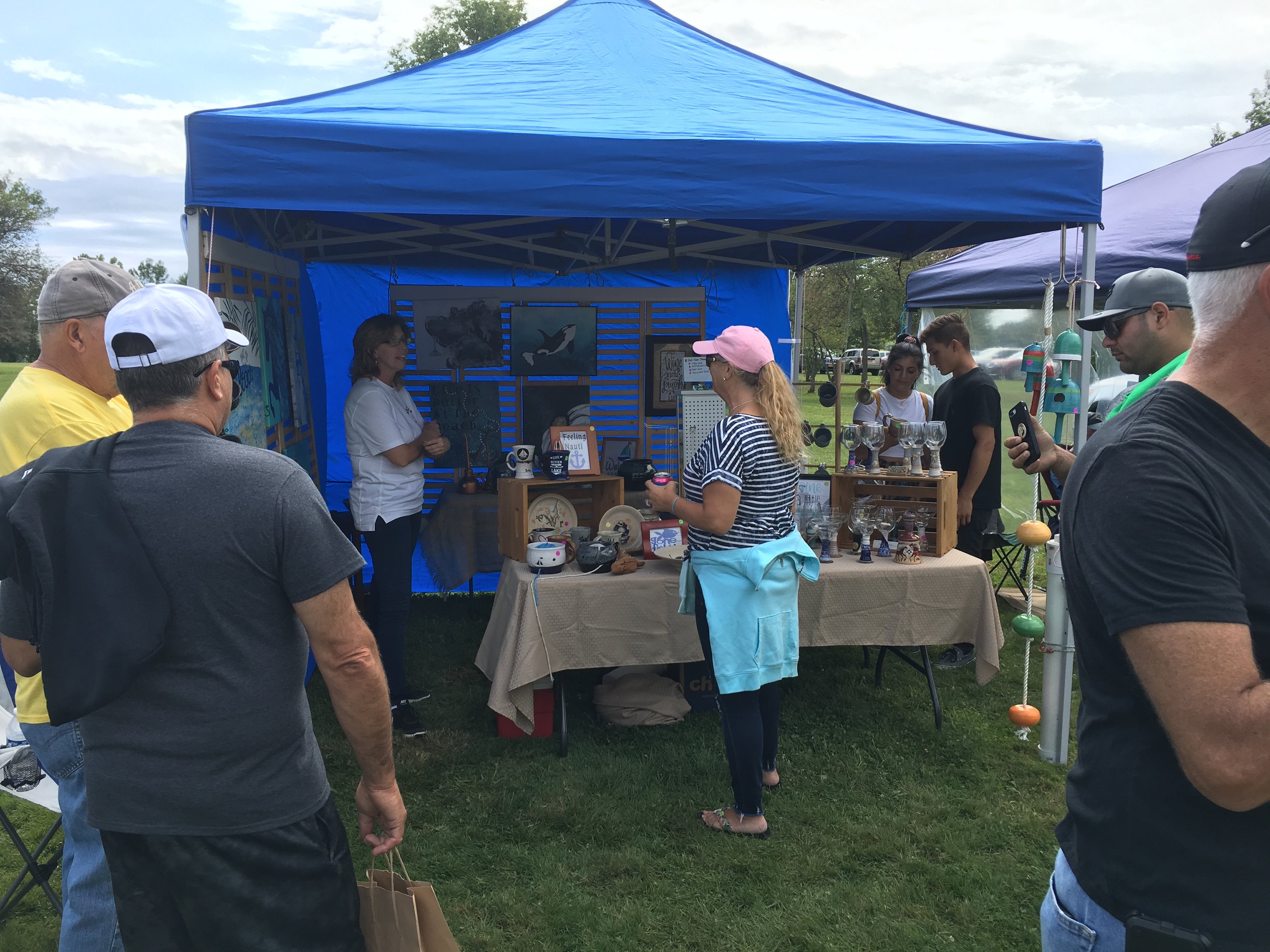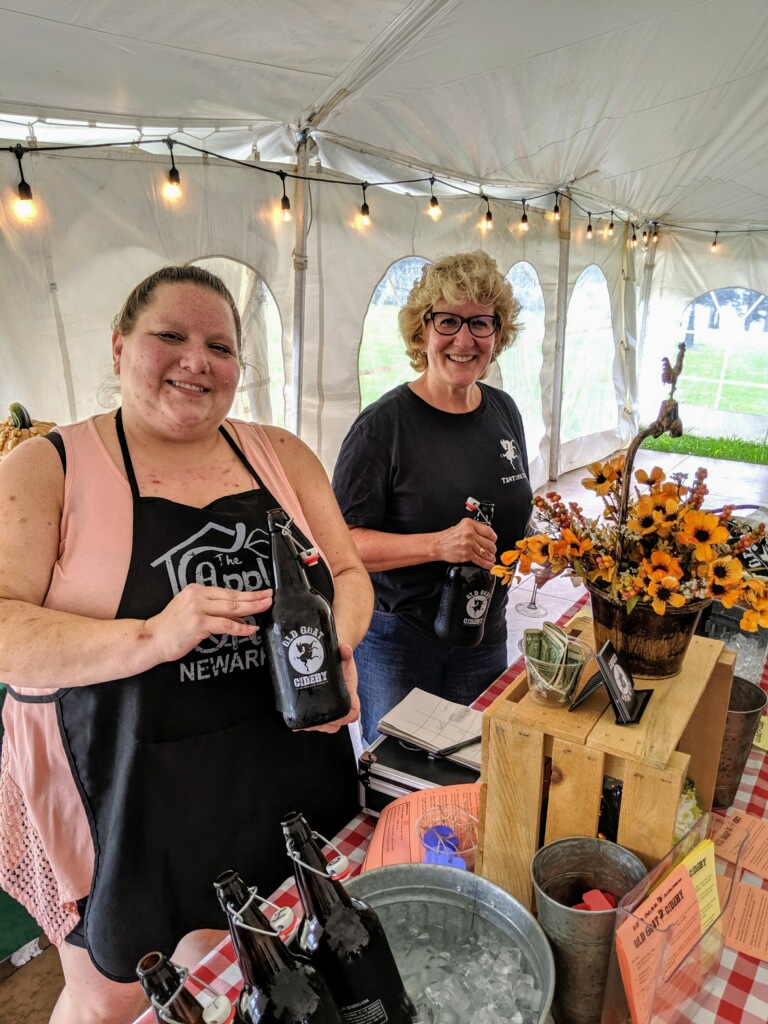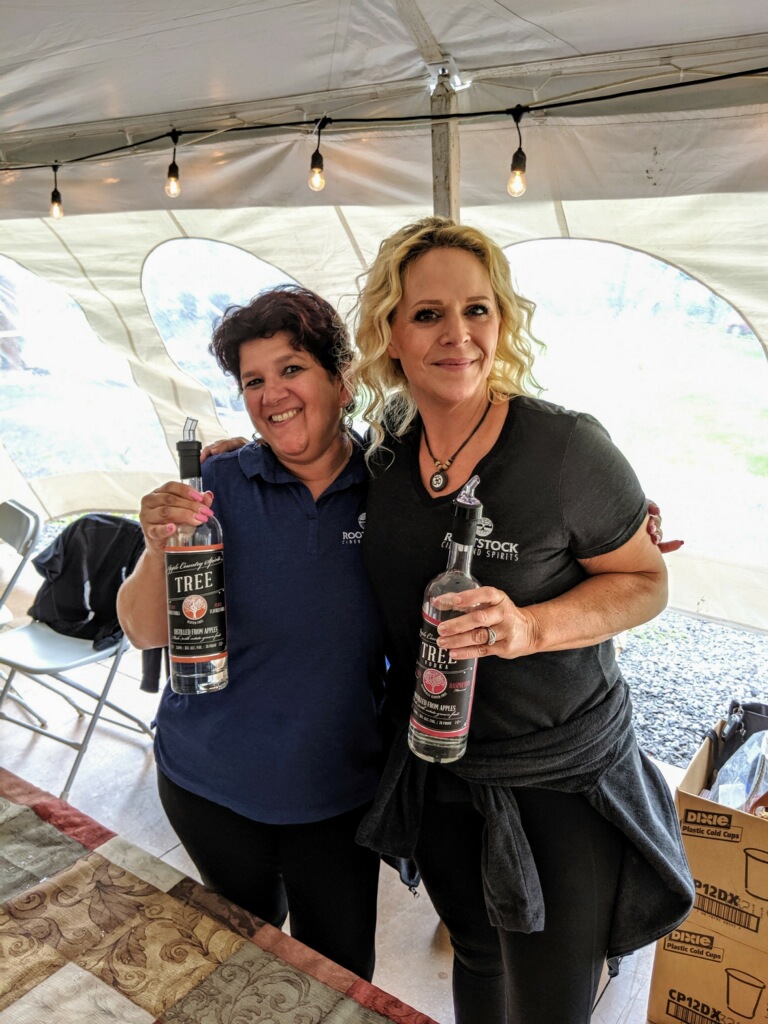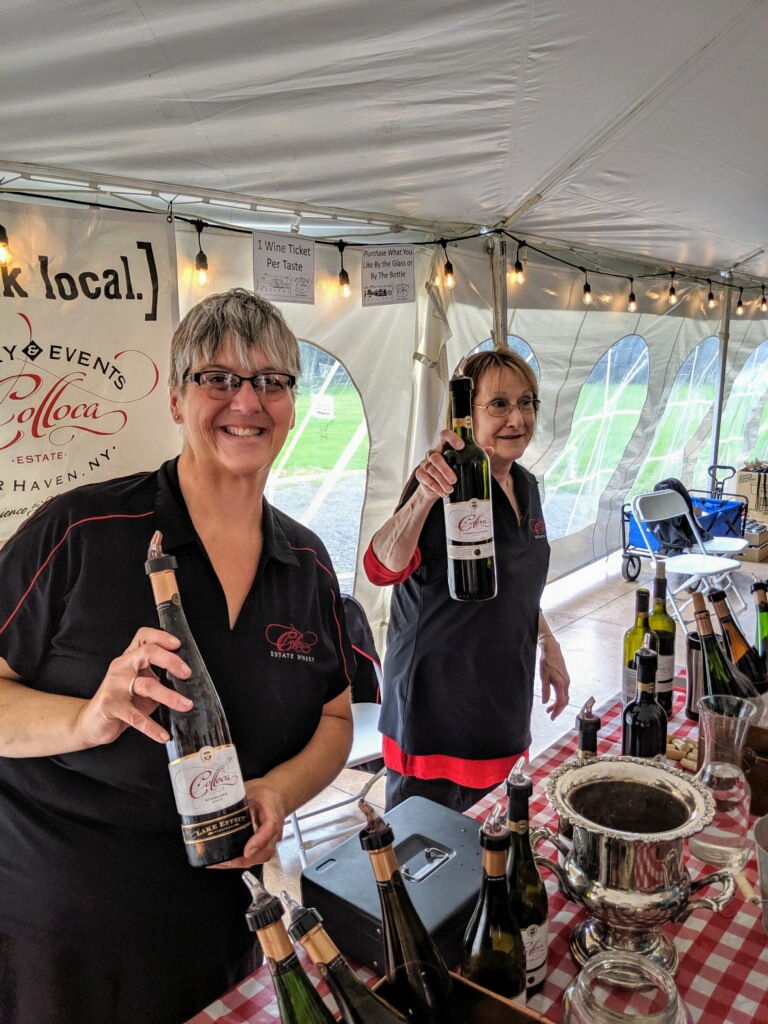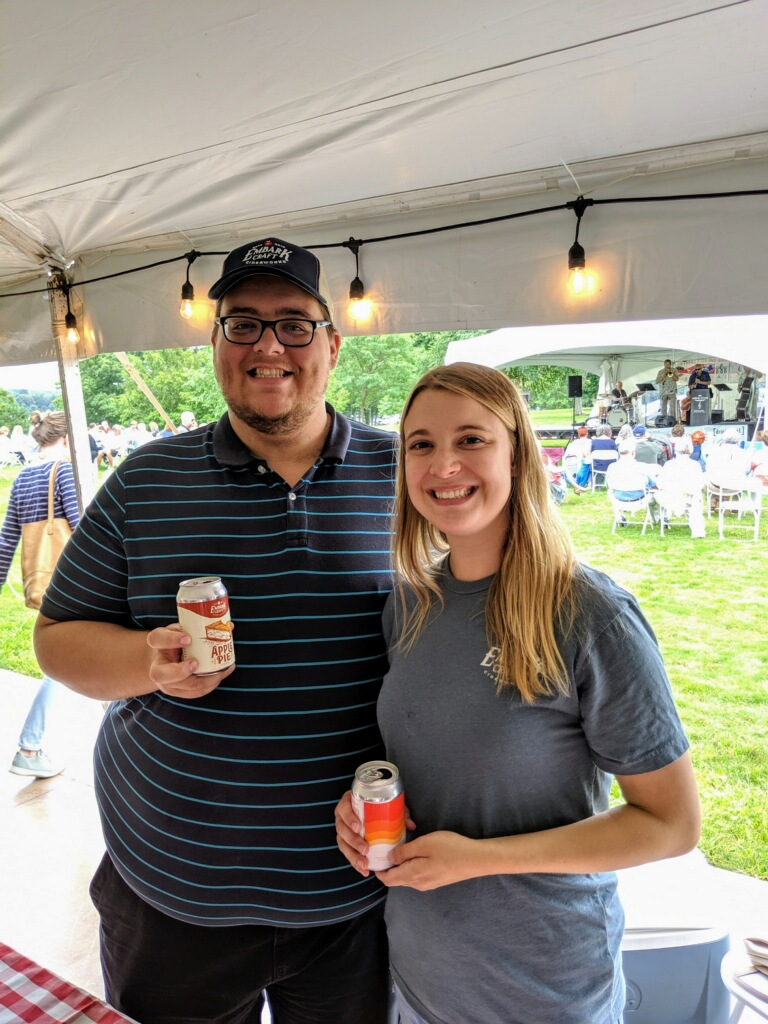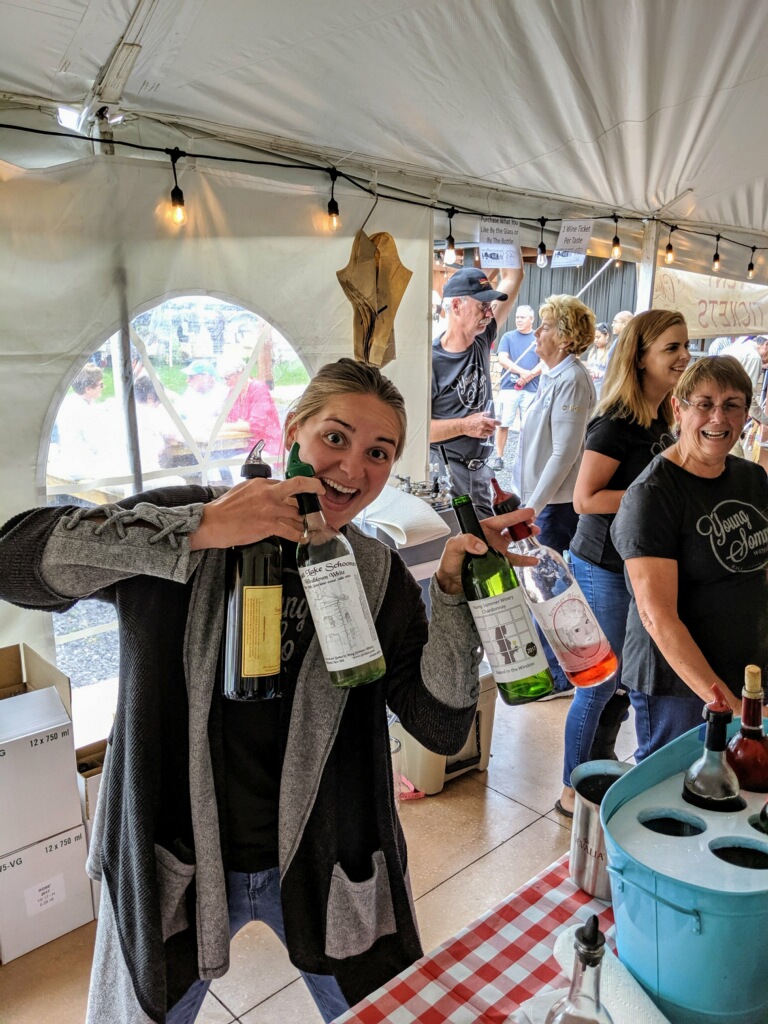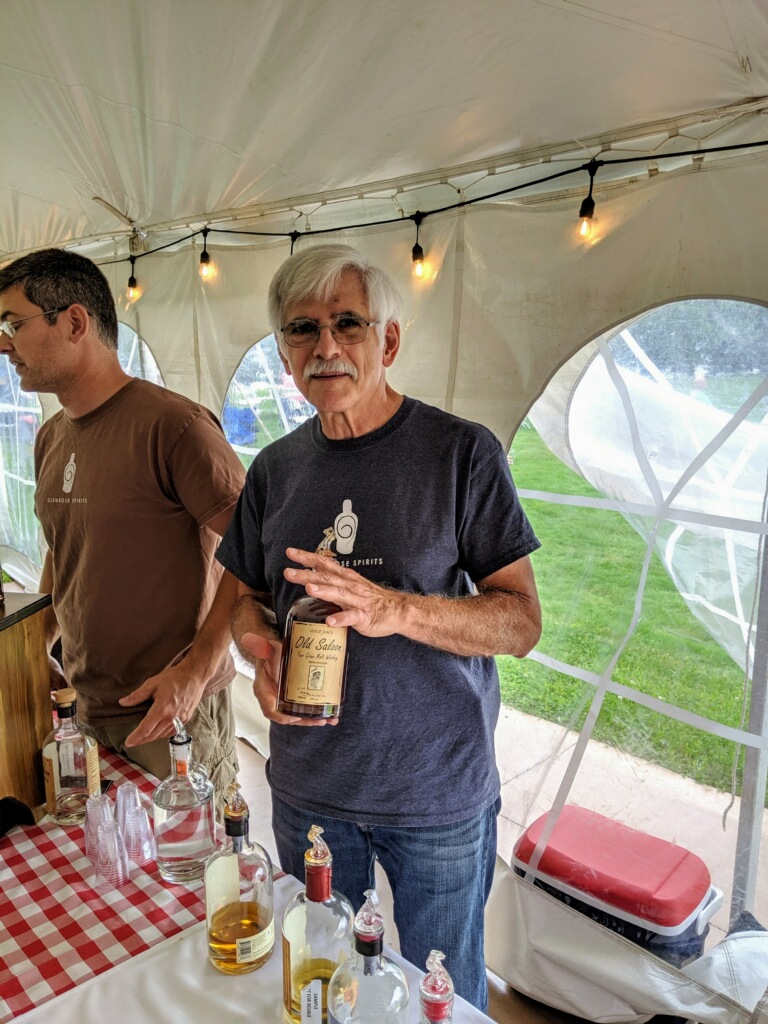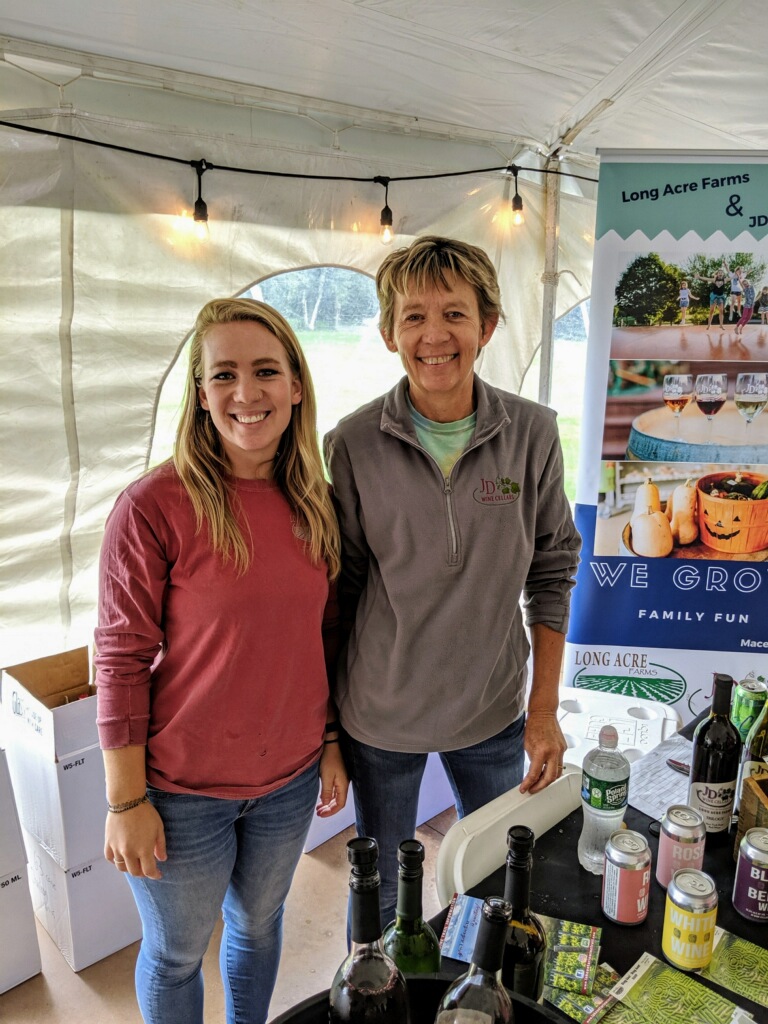 The Winemaker is Here! Zane Katsikis is preparing the 2018 Wines for The Lake Effect Vineyard
Meet our new winemaker, Zane Katsikis who is leading our team in making 100% of our wine on site this year from Grapes in the Lake Effect Vineyard®. Zane grew up in Ithaca and studied at Cornell before moving on to more extensive graduate study in enology and viticulture in Burgundy and Bordeaux. He has made wine around the world for well known producers for decades.
We are very fortunate that he was available after finishing vintage in Bordeaux, we flew him in from Paris to stay with us in Fair Haven through vintage.
Here Zane is sampling our pinot noir just coming out of the press that will be our Lake Effect Vineyard Melia Eris Rose'.
If you see Zane around please introduce yourself.... he's a great guy. Cheers!
Some Good News from COLLOCA ESTATE WINERY!
Autumn Hours for Colloca Estate Winery
The Tasting room will be Open Daily, 11:00 a.m. to 6:00 p.m. Through December 31st
Wine Bar & Wood Fired Kitchen Open Through September 30th:
Wednesday – Friday

Wood Fired Kitchen, 4:00 to 9:00 p.m.

Wine Bar, 4:00 to Close

Saturday & Sunday

Wood Fired Kitchen, Noon to 9:00 p.m.

Wine Bar, Noon to Close

Closed Monday & Tuesday & Late Night Pizza Not Available
Wine Bar & Wood Fired Kitchen Open Through October 27th :
Fridays

Wood Fired Kitchen, 4:00 to 9:00 p.m.

Wine Bar, 4:00 to Close

Saturdays & Sundays

Wood Fired Kitchen, Noon to 9:00 p.m.

Wine Bar, Noon to Close
One of New York State's Best Finger Lakes Wineries Is Not in the Finger Lakes